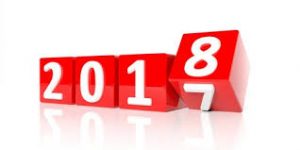 With 40 days left in 2017, many are looking at what is on the books for 2018.
Yes! You should be looking at potential revenue monthly as profitability is important to all businesses. Prince George's County is looking for qualified vendors to fulfill solicitations in 2018.
The Office of Central Services has posted the procurement forecast on their website. The table is easy to navigate with column formating listing the agency, title, quarter to be procured, new/re-solicitation and the incumbent company (if applicable). It references plans to procure services from construction to health and human services.
The FY 2018 forecast can be viewed by going to THIS LINK. Do not delay. Q1 is only 40 days away.
Are you registered as a vendor to do business in Prince George's County? You can CLICK HERE to register using their online form.
Are you a local, small, minority business enterprise? You can become certified in Prince George's County in a specific diversity designation. If you would like a complimentary personal one-on-one session on how to do business with Prince George's County, please send us an email or visit the contact us page of the website.